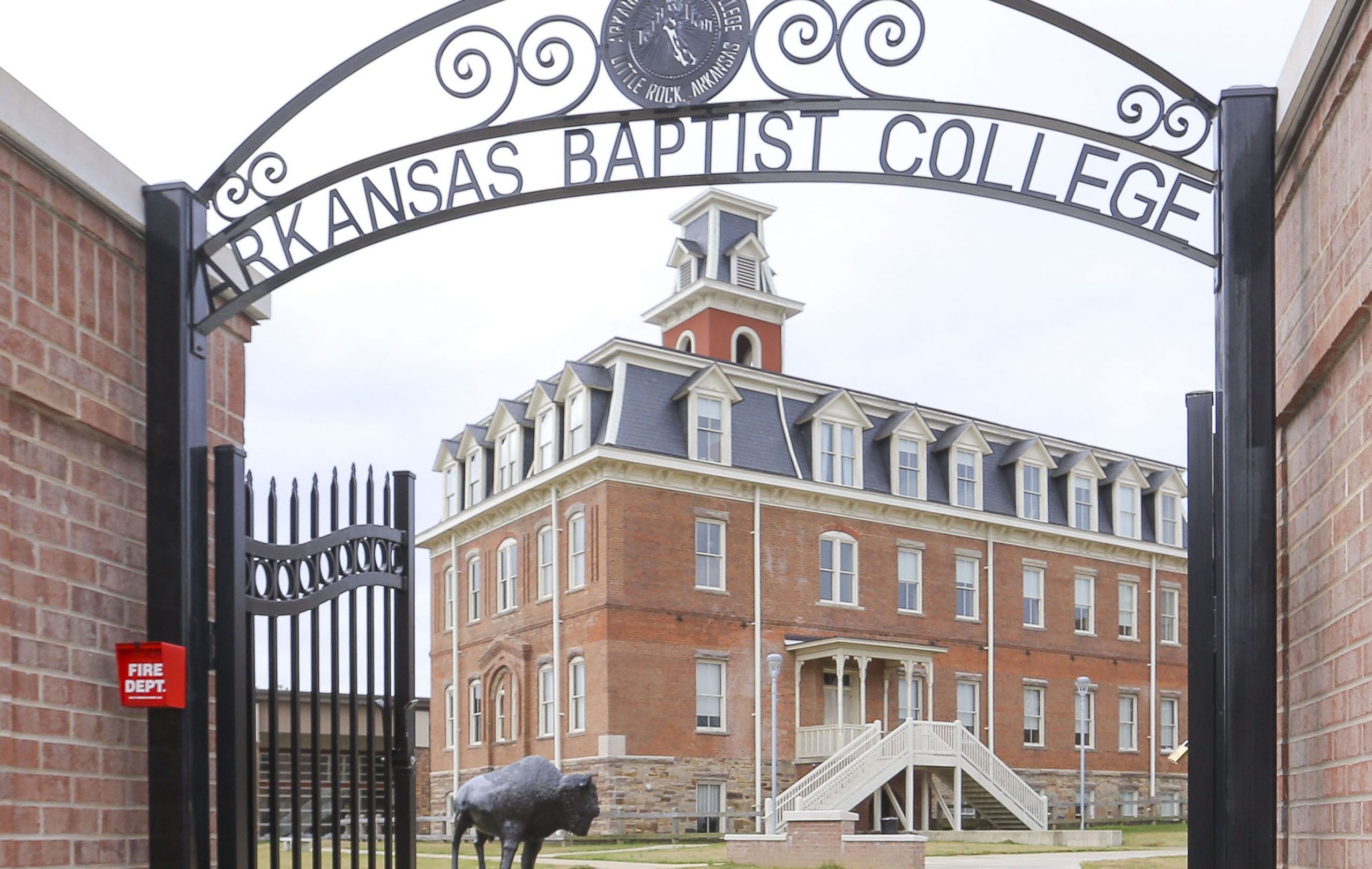 Explore HBCU – Arkansas Baptist College
Arkansas Baptist College is a private, Baptist, liberal arts, historically black college located in Little Rock, Arkansas.
Background
Founded in 1884 by the Colored Baptists of the State of Arkansas, Arkansas Baptist College was originally named the Ministers' Institute and opened at Mt. Zion Baptist Church in Little Rock. Most of the school's students were trained in ministry, as the dual objective remained a commitment to academic and cultural excellence while valuing the principles of Jesus Christ.
The college's name was changed to Arkansas Baptist College In 1885 when the school also moved to what is now Dr. Martin Luther King Jr. Drive. This has remained the campus' location into the 21st century. The cornerstone to the Main Building on its campus, built in 1893, is one of the oldest surviving academic buildings in the state of Arkansas and is listed on the National Register of Historic Places.
Arkansas Baptist College was accredited by the Higher Learning Commission in 1987, and though placed on probation by the Commission in 2014 after the school experienced several financial difficulties, has since regained full accreditation. Arkansas Baptist College is the only historically Black Baptist college west of the Mississippi River, and today boasts a student population close to one thousand from all across the United States. The college is supported by the Consolidated Missionary Baptist State Convention.
Programs & Opportunities
At Arkansas Baptist College, students are offered a variety of programs at both the associate and bachelor's levels. Programs available at ABC span over 12 subject areas and 13 academic disciplines, for a combined total of 25 distinct degree paths in different specializations of the following: Business Administration, Christian Education, General Studies, Music Business, Public Administration, Religious Studies, Accounting, Criminal Justice, Entrepreneurship, Human Services, Music, Public Administration, Sports Management, and Urgan Community Leadership.
Additionally, at Arkansas Baptist College Student Activities play an essential role in the construction of the college experience. The goal of Student Activities is to complement academic programs, and as such, Arkansas Baptist College offers an array of student life extracurriculars. Students have the opportunity to participate in Student Government, Band, Chapel, Greek Life, Athletics, and Choir.
Learn more about Arkansas Baptist College here.
Alumni Affairs
Arkansas Baptist College works to prepare its students for a life of service rooted in scholarship, Christrian development, and social responsibility.
Some notable alumni from Arkansas Baptist College include, but are not limited to:
Miles Dewey Davis, Jr., a dentist and father of jazz artist Miles Davis, graduated from Arkansas Baptist College with a Bachelor's of Science degree.
Faye Treadwell, one of the first African American woman entertainment managers, graduated from Arkansas Baptist College before going to work for the Los Angeles school board and ultimately becoming the manager for The Drifters.
Well-renowned comedian James Lewis Jr. (known by the stage name Lil' JJ) graduated from Arkansas Baptist College where James was also a member of Omega Psi Phi Fraternity.
Financial Information
At Arkansas Baptist College, for a general course load of 12-18 credits, tuition totals to $365 per credit hour for a total of $4,380 per semester or $8,760 per academic year. Tuition per credit hour over 18 hours is $400. For students who may choose to reside on campus, housing can range between $2,369 and $2,051 for a typical 16-week semester.
The Office of Student Financial Aid at ABC works to help students meet college expenses with the administration of federal, state, and institutional aid. The Financial Aid staff works to operate in accordance with federal, state, and university guidelines, as well as those in the ABC Code of Conduct and Statement of Ethical Principles.
Conclusion
Arkansas Baptist College is an institution devoted to the intellectual, personal, spiritual, and professional growth of its students. As one of Arkansas's most affordable institutions of higher education, ABC utilized a personalized approach for the student body with committed instructors, a sense of community, and spiritual values and principles integrated within and throughout the college structure.  
Learn more about Arkansas Baptist College here.
Sources:
Pictures: